"Export your eCommerce"- we shared our experience at one of the largest PPC conferences in Europe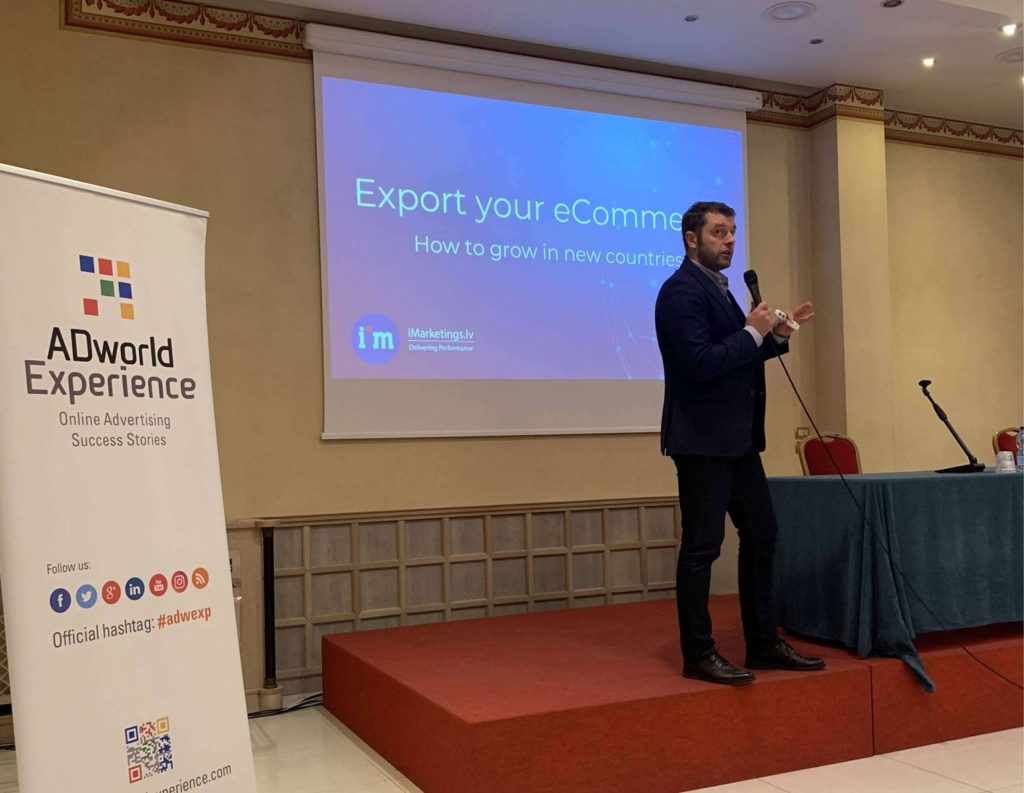 In October of this year, one of the most interesting and largest PPC conferences in Europe "AdWorldExperience" took place, where we also had the honor of sharing our experience. During the two day event, 26 experts from U.S. and Europe shared their experience of managing Google Ads and Facebook Ads campaigns. The conference took place in the great Italian city of Bologna. There were lots of practical success stories, experienced and fun participants, cool after-parties and sunny weather, all in a very beautiful and historic part of the ancient city. All this made our trip highly valuable and emotionally rich.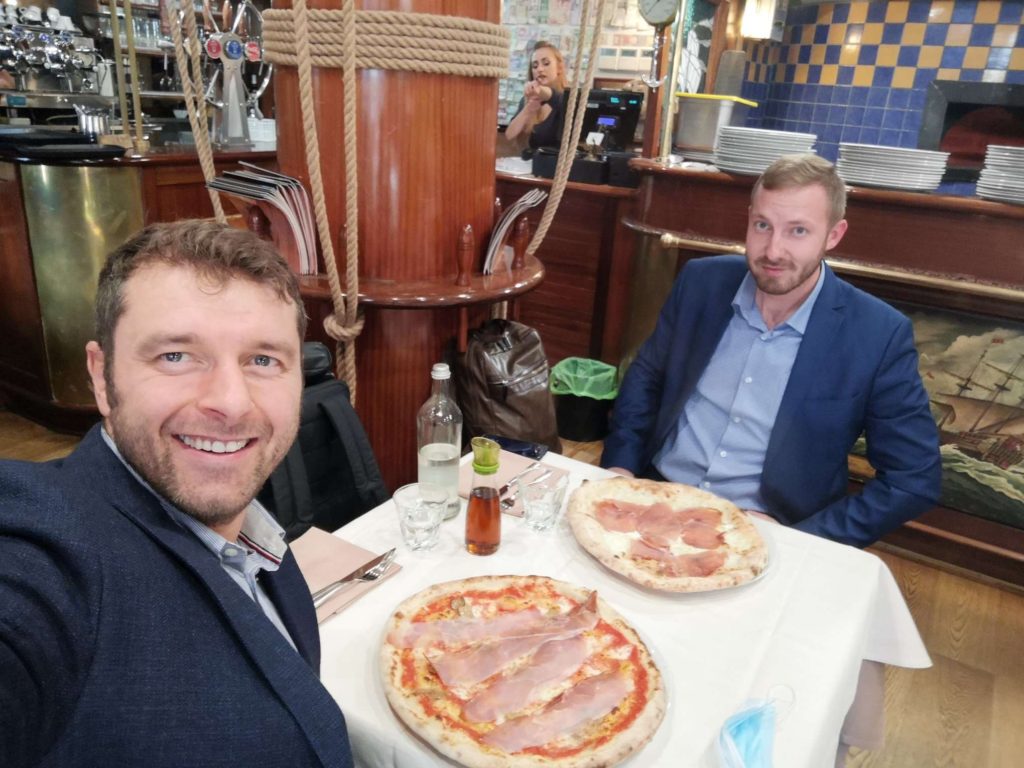 At the conference we spoke on the topic "Export your eCommerce. How to grow in new countries". During the presentation, we introduced 3 steps to the audience to help them plan ahead and systematically develop an e-commerce company in new export markets.
In the presentation, we paid a lot of attention to the preparation stage, which is 50% of the work on the road to success. We demonstrated tools and approaches that help to analyze and prepare for the company's promotion in export markets. While speaking of the first or preparation stage, we introduced the participants to the iMarketings.eu checklist, which we use during this stage. It helps us keep our finger on the pulse and not miss anything important.
Given that Google Shopping ad campaigns in most (but not all) export markets can generate 60-80% of traffic and website conversions, we paid great attention to this issue as well. Working with Google Shopping advertising campaigns allows you to discover the full potential of Google and helps your e-commerce business grow even faster. During the presentation, we introduced the audience to some advanced shopping campaign optimization techniques.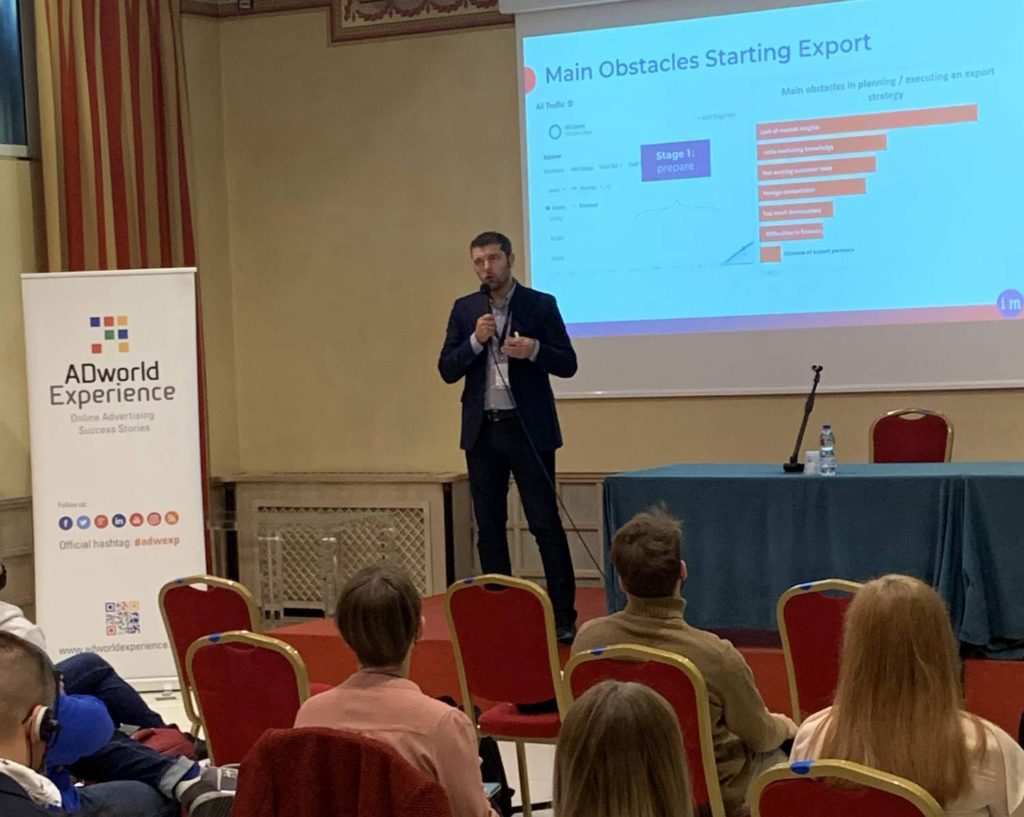 Google Shopping campaigns are a special type of advertising campaign that allow you to display a product image along with your advertising message. This ad usually appears above the text search results and is highly visible, thus "stealing" most of the traffic from regular Search ads. In countries where Shopping campaigns are available, their use is a must have. Otherwise, businesses will lose the opportunity to receive more traffic from Google advertising. Therefore, it is critical to properly optimize this type of campaign.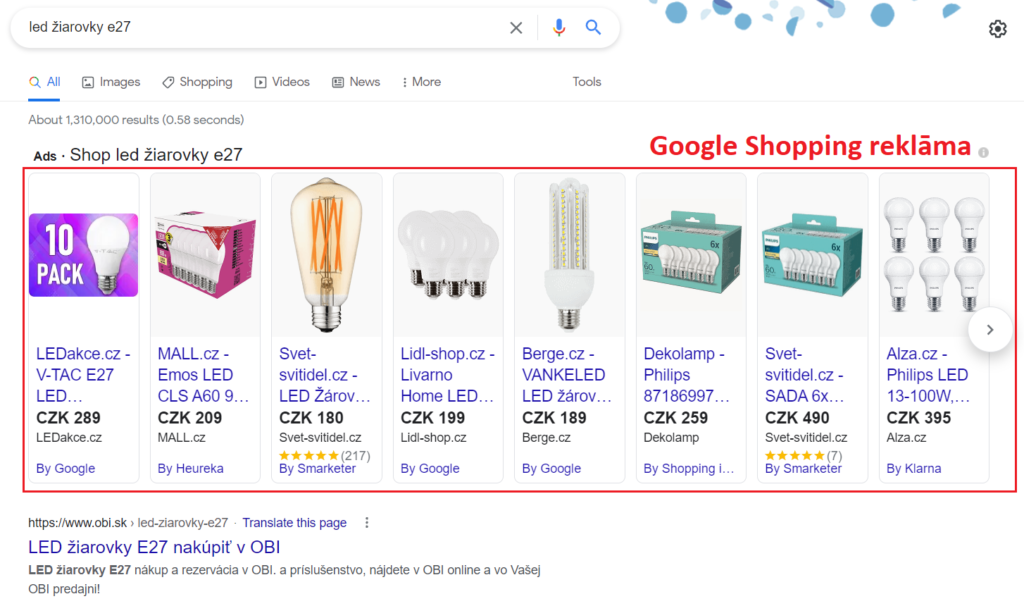 If you also want to grow and reach new heights in export markets, book a free consultation with an expert sv@imarketings.eu