Running digital campaigns using Facebook Ads is an excellent way to increase sales in Europe and/or Scandinavia. We're delighted to be your trusted partner and help you grow in export markets.
When starting out on social networks, we focus not only on increasing the popularity of your brand, but also on achieving results. We are creative. We are engaged in analytics. We are focused on results.
A creative approach and the ability of the iMarketings.eu experts to focus on results is the key to effective communication on social media.
We have more than 28,000 hours experience managing Facebook Ads campaigns, and we have developed and conducted more than 500 advertising campaigns on Facebook. Therefore, we know that the results depend not only on the strategy, but also on nuances of the campaign. After we work out the important details, the likelihood of achieving the goal increases.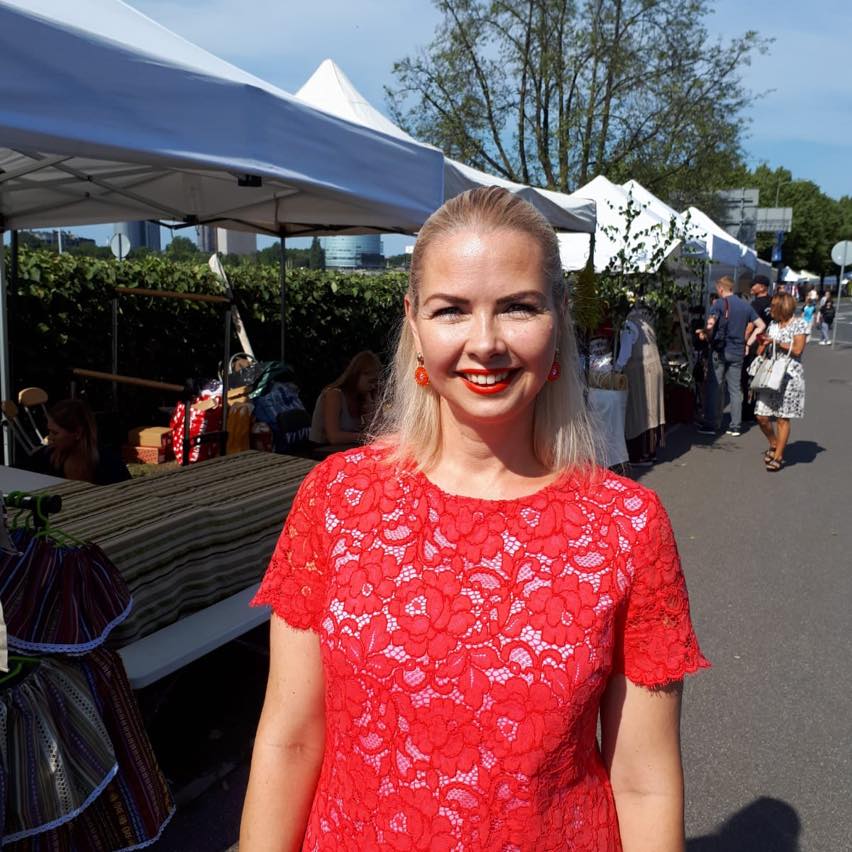 "We would like to thank the iMarketings experts for professionally and responsibly managing our Facebook ads. They employ a creative and results-focused approach. The iMarketings experts used an original idea to help us achieve very ambitious goals. Their solution was so highly appreciated by our entire group of companies that it was later adopted in other countries as well. Thank you for working with us!"
Request a budget calculation for Facebook promotion right now!
How we provide this service
To achieve the results we want, we do the following:
Set goals/objectives

So that you can confidently say you've achieved your goal at the end of the campaign, first you need to set that goal. This task rests with the client or it can be done together with the iMarketings.eu experts: we can help you determine the right results to achieve.

Create a comms strategy

We develop a communication strategy based on the information we've analyzed at this stage. In other words, we define and formulate the following: The main KPIs; Unified visual characteristics of communication; Techniques to attract followers to achieve the KPIs we've set; Regular communication with the target audience to achieve the KPIs; A plan for content publishing; Forms for reporting

Target audience analysis

We determine the characteristics of your target audience. By understanding who your client is and what their needs/issues are, we can develop more effective interaction strategies.

Competitor analysis

To keep our approach to communication unique and bringing results, we constantly analyze the behavior and approaches of your competitors.

Maintain activity

We support daily activity and communication in accordance with the strategy we developed. We regularly review and improve our strategy in order to always be at the forefront of all the latest developments and techniques.

Monitoring and analytics

We discuss the results of the advertising campaign in person. You will see how effective the campaign was and get recommendations on how to achieve even better results in the future.
Read our blog post about how we helped a client increase revenue by managing their Facebook Campaigns. See screenshot from Google Analytics below.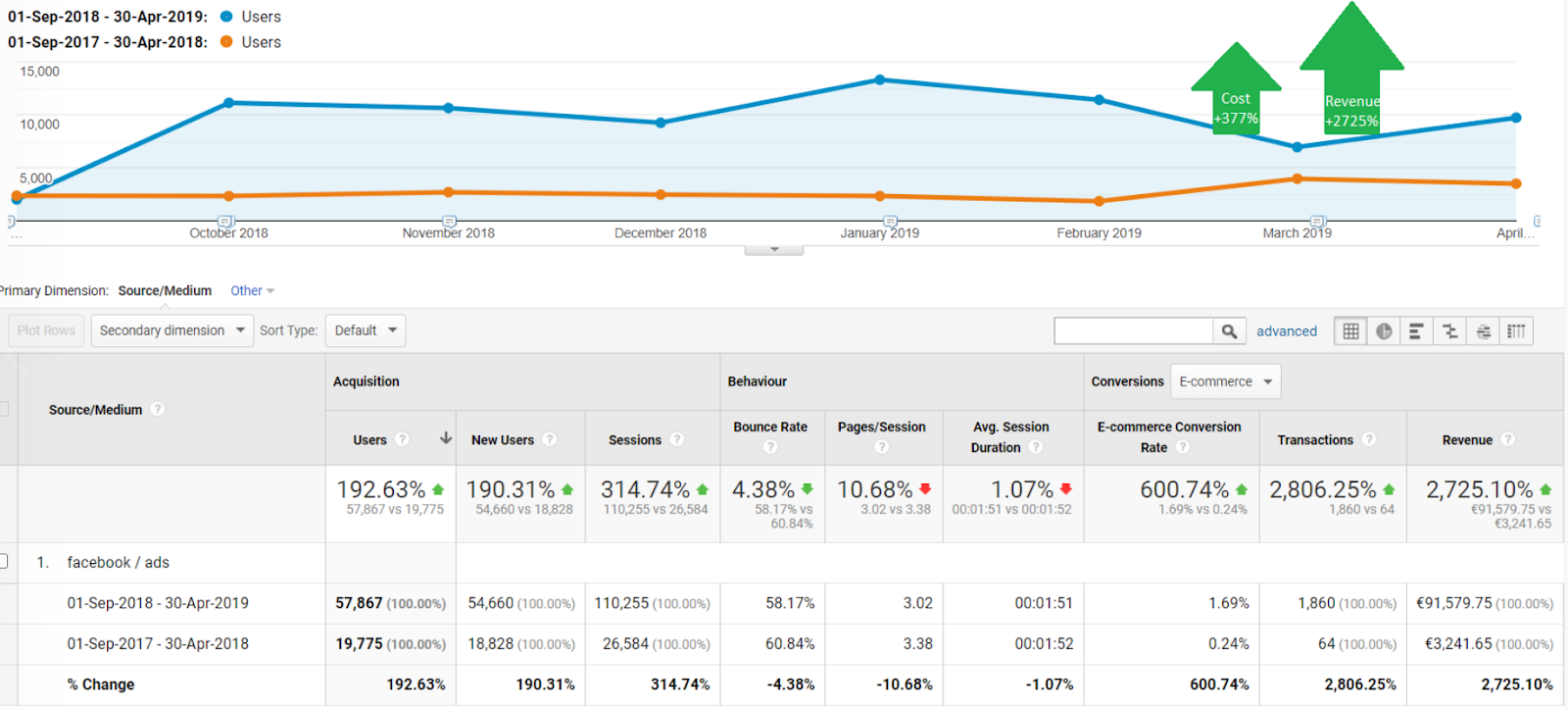 Request a budget calculation for Facebook promotion right now!