3 practical steps to grow your eCommerce business in the export market
Having invested more than EUR 1,000,000 in managing our clients' online advertising campaigns in export markets, iMarketings.eu experts have accumulated vast experience that they are now ready to share with you. During the event, participants will learn the most important things to pay attention to when managing digital advertising campaigns in export markets.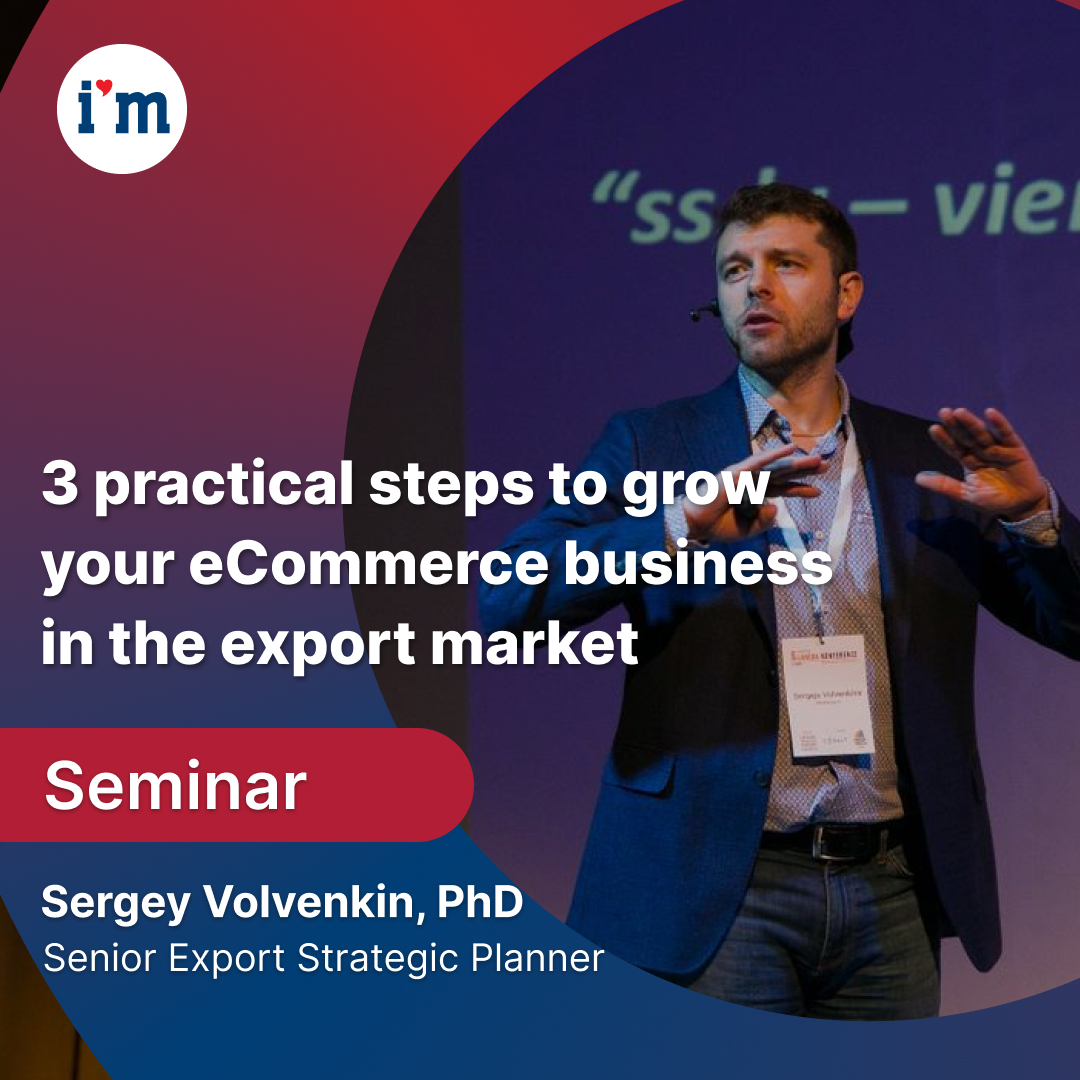 Participants will find answers to a number of questions such as…
What are the most popular challenges faced by eCommerce companies during export development?
How can I overcome these challenges?
What tools allow me to analyse my competitors and export market?
How to understand if my website is ready for export?
Do I need to localize communication or can move forward with English?
How can I identify the demand for my product in the export market?
How do I determine an entry advertising budget?
Which export promotion strategy should I choose?
Which channels should I prioritise? Google, Facebook or something else? What use case best suits each channel?
Date: 14.10.2022.
Time: 11:00 – 12:00
Place: Online
Price: Free of charge
Sign up for online seminar
So many questions and so many opportunities. Every step is a challenge because there are so many unknowns. At this point, it is important to have someone to share your experience with, so that you can better cope with the challenges and continue to grow.
This webinar involves sharing our experiences, gathered throughout more than 10 years of helping businesses grow in export markets. We look forward to welcoming you to our free 60-minute webinar, where we will outline the most common problematic situations eCommerce companies face when promoting products in export markets (e-commerce). We will also show you modern solutions to help you become a winner in these situations.
The seminar is intended for representatives of export e-commerce companies (managers, marketing managers, marketing experts), but will also be of interest to other company representatives (B2B, lead generation, etc.).
Our webinars are always practical as we try to pass on as much as we can to you from our experience. There will be several steps you can take on your own immediately after the webinar.
Participants rate our content highly. Here is some of our feedback.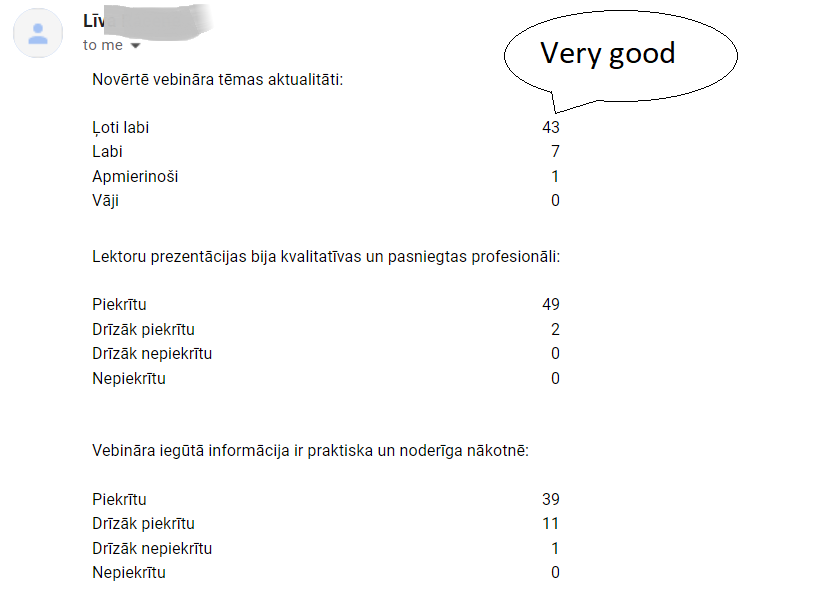 Sergey Volvenkin (PhD) is Head of Digital and Senior Strategist at iMarketings.eu, a Certified Google Trainer. Sergey is a certified Google Ads and Analytics expert with a PhD in digital marketing and actively shares more than 10 years of experience in managing and analysing digital advertising campaigns.
Sergejs Volvenkins is a member of the Latvian Society of Digital Experts.
iMarketings.eu is one of the leading digital marketing agencies in the Baltics and is a Google Export partner. Our clients' total turnover in online sales is EUR 358 million (2021 iMarketings.eu clients Google Analytics data). We manage advertising campaigns for our clients in more than 20 countries with advertising budgets ranging from EUR 1,500 to EUR 200,000/month. The total experience of iMarketings.eu in managing advertising campaigns since the company was founded in 2013 exceeds 208,000 hours. We pay close attention to advertising analysis and strategy issues.
In August 2020, iMarketings.lv opened a representative office in the USA (Chicago).
Date: 14.10.2022.
Time: 11:00 – 12:00
Place: Online
Price: Free of charge