Running digital campaigns using YouTube video Ads is an excellent way to increase sales in Europe and/or Scandinavia. We're delighted to be your trusted partner and help you grow in export markets.
Entrust your video ad planning to the iMarketings.eu experts. Our portfolio includes more than 100 successful campaigns for both medium and large businesses. We carry out successful advertising campaigns in Europe and Scandinavia.
Request a consultation with an expert today. Let's meet, discuss the details, and develop a communication plan.
Schedule a call or appointment. Request a free consultation.
Here is what we suggest to achieve results:
We define goals (KPIs)
We develop a strategy (how, when and with whom we communicate)
We carefully select the advertising audience
We conduct extensive analysis of the campaign and behavioral habits of visitors to your site
We evaluate the situation from an outside perspective, and we always generate new ideas for your campaigns
We recommend that you read this article from our blog: "5 reasons to use YouTube advertisements to attract clients (YouTube vs. TV)"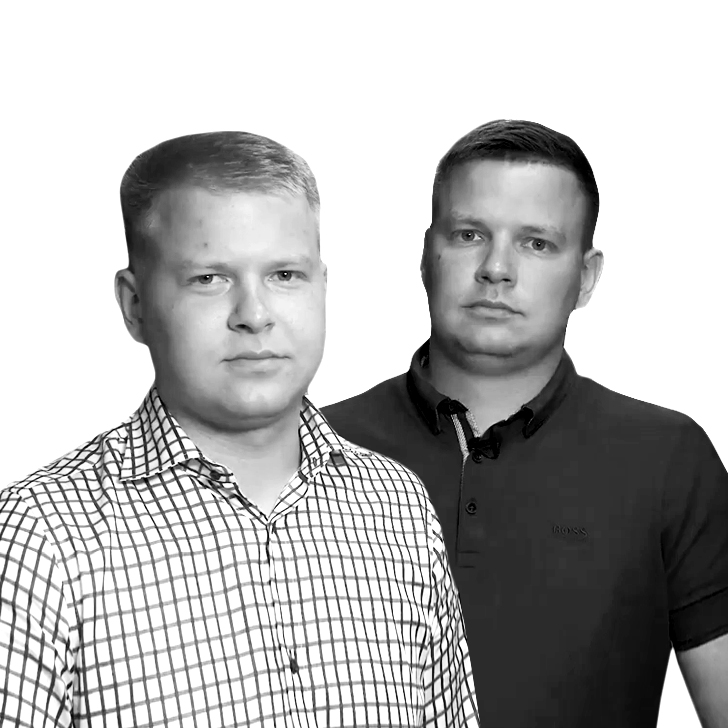 "The iMarketings.eu experts are always available, proactive, and interested in sharing new ideas with you. We've already been with them for five years now and we're continuing to conquer new markets (France, Spain, England) together."
The iMarketings.eu approach
YouTube video advertising offers undeniable advantages, which we've covered in one of our publications here. Another issue is determining what strategy and approach to use when developing an advertising campaign for YouTube, and how to evaluate the return on investment (ROI). These are very important questions because the budget for advertising on YouTube is quite high. Moreover, the periods of the advertising campaign are often short (10-14 days, although this depends on the strategy).
Our agency has run multiple successful video ad campaigns on YouTube. Below you can see the results of one of them.

Given the short period of time that  video ads run on YouTube, we have to plan very carefully. It is extremely important to decide on the following:
To whom we're showing the ad
When we're showing it
How exactly we're showing it
When and to whom we show ads
During our initial analysis, we rarely limit ourselves to analyzing only the profile of a potential client. We also conduct our own extensive analysis of the client's advertising accounts (Google, Facebook Ads) and Google Analytics. This data makes it possible to understand what type of people are active buyers (age, gender, interests, etc.) and when they tend to shop.


How we show ads
Only a small percentage of people typically go right to the site after they watch a video ad. That is why an integrated approach to advertising is key and it is also important to use various techniques for customer retention (for example, remarketing or push notifications). We always make shortened, six-second versions for each video (Bumper Ads). These short videos are used as reminder ads for those who have already seen the long version. We also use classic remarketing on Google. Those ads are shown to people who have already seen the main ad on YouTube. Product/service reminders are also shown on Facebook.
This integrated approach enables us to achieve the best results.

Entrust your YouTube video ad planning to the iMarketings.eu experts. We will invest every cent of your money with maximum efficiency and return. Request a consultation with one of our experts.
Schedule a call or appointment. Request a free consultation.
We work on YouTube ad campaign planning in close collaboration with Google specialists. This once again shows how serious our approach to communications is.
At the end of an advertising campaign, we sometimes provide our customers with the results of a survey using Brand Lift technology. This is very useful information about advertising campaign performance. The survey is conducted by Google and we provide this information to our clients for free.
What is Brand Lift?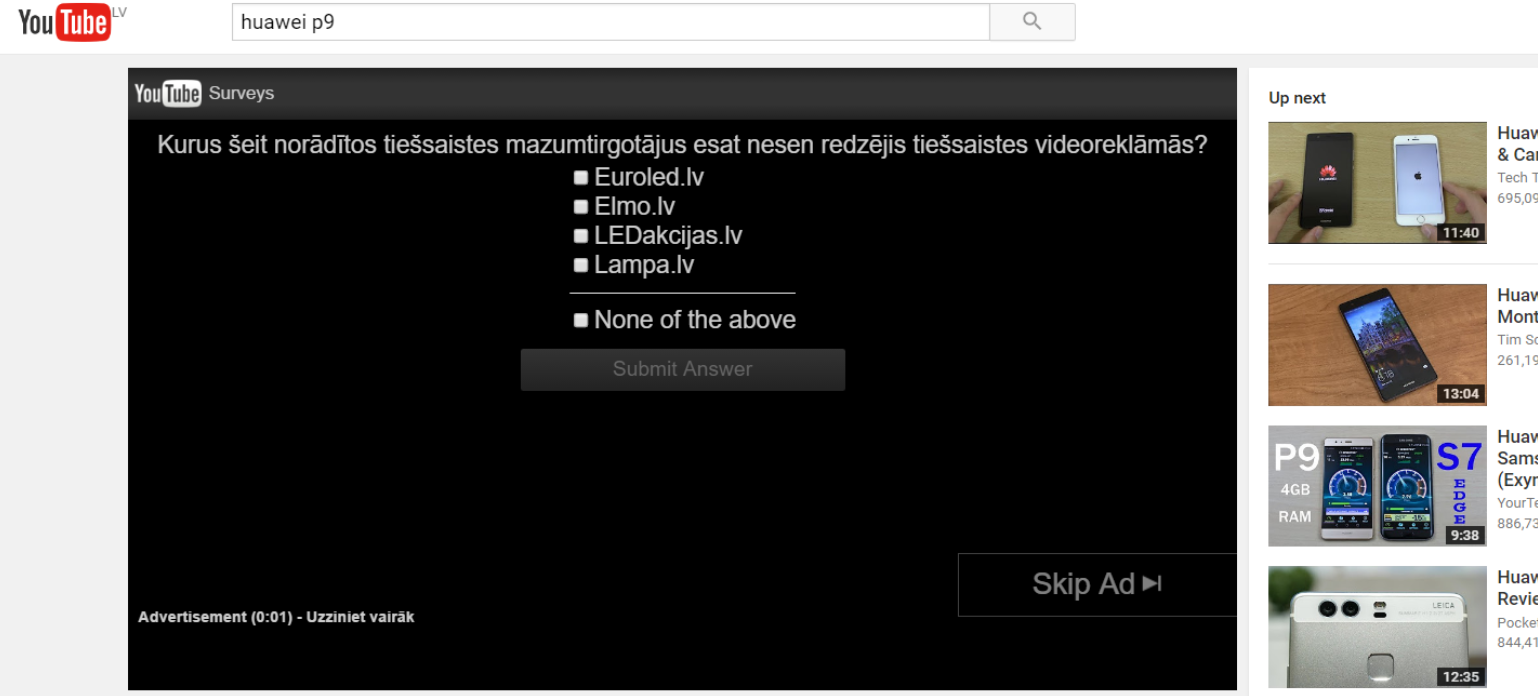 The goal of this survey is to find out what effect the video advertising on YouTube has had. YouTube users who see your video ad are asked related questions at the end of the campaign: Do you remember this ad? Which company was this ad for? What product was advertised in it? and other similar questions. The answers help us analyze important aspects of the YouTube campaign.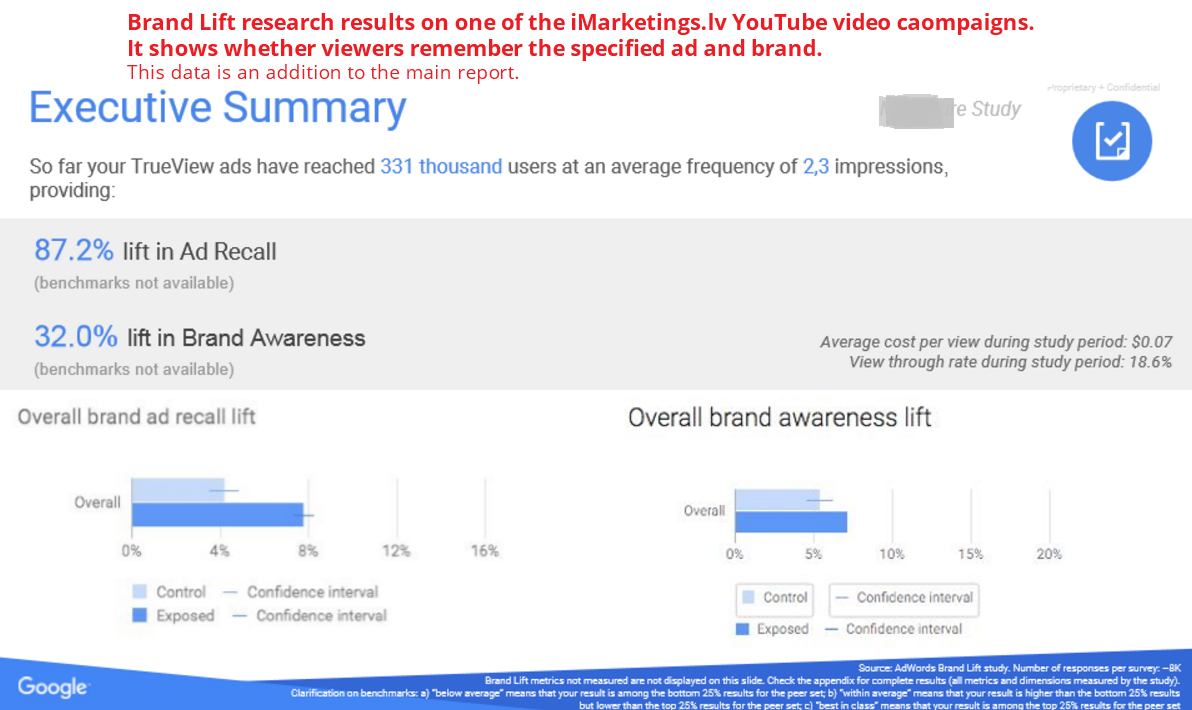 iMarketings.eu clients receive the results of this survey absolutely free.
Request a budget calculation today!
Advertising budget starting at 3,000 EUR
Advertising launch in up to 5 business days
Audience analysis. (Your optimal advertising budget and sales forecast for free)
We guarantee quality service!
iMarketings.eu's advertising budget portfolio exceeds 3 million euro per year
Lots of positive feedback and satisfied customers
Honest and professional approach
Schedule a call or appointment. Request a free consultation.