Export Your eCommerce Store. Pay For Result. Growth Program.
In order to help export companies to scale their business in foreign markets, one of the leading digital marketing agencies in the Baltics, iMarketings.eu, has created a special program "The Power of Export". Within its framework, we provide marketing and sales support to its participants, including extensive advertising budgets. Ecommerce companies from Latvia, Lithuania, Estonia, Sweden, Norway, Finland and Denmark are eligible to apply.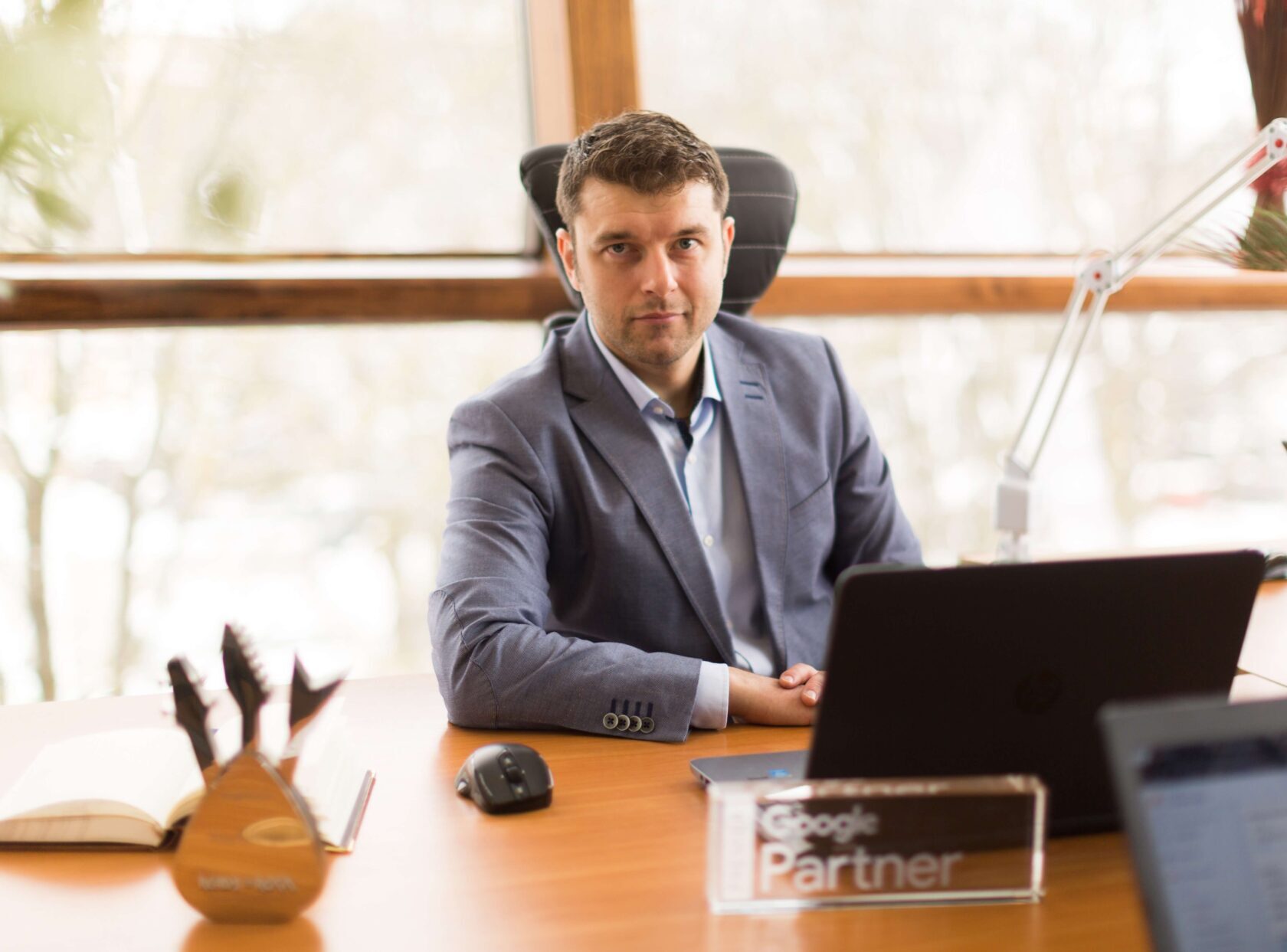 "Export is often the best opportunity for ecommerce companies to scale their business and ensure rapid growth. Thanks to a successful combination of various factors, we were able to develop a strong support program to enable ecommerce companies to fulfil their potential in export markets."
"Since 2013 iMarketings.eu has been focused on helping exporting ecommerce companies grow, and to secure promotion in export markets. Due to our successful work and excellent results in this area, Google has included us in its exclusive International Growth program. For our clients, this means an excellent opportunity to benefit from strategic and consultative support from the Google Export team. In turn, iMarketings.eu helps take care of product promotion and advertising budgets."
Sergey points out that the support program "The Power of Export" will solve one of the biggest stumbling blocks for entrepreneurs in foreign markets – lack of marketing/sales experience and advertising budgets. "We believe that our initiative will significantly increase the opportunity for entrepreneurs to grow in foreign markets and make them happier" summarises S. Volvenkin.
Under the program, companies can receive support for:
Developing a marketing strategy from A to Z
A to Z marketing strategy implementation
Development of communication materials (idea + production)
Website tailoring and adaptation for sales
Content creation, localisation
Advertising channel planning
Implementing advertising campaigns and managing advertising channels
Extensive advertising budget
The uniqueness of the program is that this support is not a loan, and the entrepreneur
does not have to repay the money in the event of project failure
. The project implementation risks in this case are borne by iMarketings.eu.
Another crucial factor is that unlike other support options (bank, business angels etc.), in this scenario the entrepreneur receives not only money for advertising budgets, but also a professional team responsible for project development and achieving sales results.
We're working on a Revenue Sharing model. So, the company pays only after positive business results (sales) are delivered. This is win-win cooperation principle.

Primary conditions for receiving support:
The company's product/service must be export-oriented
It could be a start-up or a company that has been operating for several years, or an app
Preference will be given to companies that already have initial sales experience of the product
Preference will be given to e-commerce companies
The company has not yet reached a turnover of EUR 5 million in the export market
The company has manufacturing capacity to increase production volumes relatively quickly
Strong potential for product scalability
This support program is not intended for dropshipping companies.
The iMarketings.eu team of experts will assess the product's potential, as well as other internal and external factors, and make a decision regarding supporting the specified company. Entrepreneurs will have the opportunity to present their product to the jury. iMarketings.eu does not guarantee a positive decision on participation in the program.
To apply for the support program, you need to complete the application form here
About iMarketings.eu
iMarketings.eu (iMarketing Group, LTD) is a full-service digital marketing agency that promotes its clients' products/services in more than 20 countries worldwide. Its headquarters are in Riga, Latvia. The company was founded in Latvia in 2013. iMarketings.eu has received several awards from Google for its excellent achievements in digital advertising management. The agency's clients' total online turnover in 2021 was approximately EUR 358 million (Google Analytics data of iMarketings.eu clients). The results of the agency's regular scientific research are presented at numerous international scientific conferences and published in a number of international scientific journals. Dr. Sergey Volvenkin has been a session leader at several international scientific conferences. Since our establishment we have extensively shared our experience. Overall the agency's team has trained thousands of specialists at different levels and within different industries in the field of digital marketing.