Running digital campaigns using Google Ads is an excellent way to increase sales in Europe and/or Scandinavia. We're delighted to be your trusted partner and help you grow in export markets.

iMarketings.eu is one of the leading agencies in the region:
70,000+ of experience managing Google Ads
Google Export Partner
Google Premier Partner
Performance oriented (Revenue, ROI)
Certified Google Trainer is team lead
Head of Digital at iMarketings.eu, Sergejs Volvenkins (PhD):
Google Certified Trainer
Member of the Google Partner Academy
Lecturer and supervisor of digital marketing workshops
The only certified Google Ads and Google Analytics expert in the Baltics with a PhD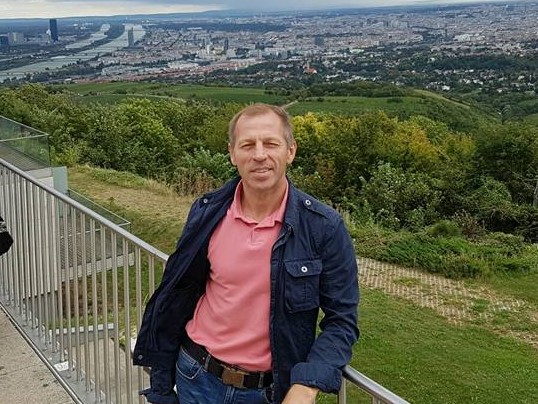 "We began working with iMarketings at the recommendation of a partner. We started our business in Slovakia from scratch and in the very beginning we were only using AdWords. Now we are using multichannel approaches: AdWords, SEO, and Facebook Ads. We can safely call iMarketings a trusted partner and we are happy to recommend iMarketings to others."
Here's another one of our client's success stories about entering and growing in foreign markets thanks to us managing their Google Ads campaigns (France).

Request a budget calculation now!
Keyword analysis. Budget and performance forecast: Free
Advertising launch: 3-5 business days
Marketing budget: starting at €1,000
Schedule a call or appointment. Request a free consultation.
Quality of service is guaranteed!
iMarketings.eu's advertising budget portfolio exceeds 3 million euro per year
Lots of positive feedback and satisfied customers
Honest and professional approach
Google Ads is a pretty complicated tool. Hundreds of factors must be taken into account in order to work effectively with it and achieve the KPIs you've set. We are ready to share our experience and create advertising campaigns that will bring you results.
Before starting a Google advertising campaign, we make thorough preparations:
We study and select strategic keywords that will provide your site with an influx of potential clients (who are actually interested in your company's products)
We create advertising content that persuades and motivates potential clients to learn more and click on advertising
We study your competitors' approach to advertising on Google
We properly structure your Google Ads account to enable you to get a better price per click and reduce the cost of obtaining clients (CPA)
We conduct thorough analysis of your site. We take note of the shortcomings (if any) that may have a negative impact on your ad performance. We provide recommendations for optimization. Depending on the situation, they might be immediate (if there are arguments to justify the need for them) or for after the ads are run, already taking into account the analytical information obtained
We set up goals in Google Analytics. A goal or conversion is a customer's activity on your site that is valuable (for example, a purchase or request). This allows us to analyze your advertising not only by the number of clicks, but from the point of view of the effectiveness of specific goals (for example, we can understand 1. Which keywords provide more purchases rather than clicks; 2. What the cost of attracting each new customer is, etc.)
We always link Google Ads and Google Analytics, and this enables us to get more detailed information about website visitors who come from advertising and we can also evaluate the quality of that advertising. In turn, after analyzing this data, we can reflect on how to improve the ad's performance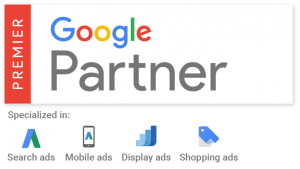 After the ad is launched, we regularly analyze and optimize it (improving its performance):
Keyword performance analysis is done. The strategy is changed for ineffective keywords that don't provide the desired results (in other words, they attract visitors who don't buy anything and don't interact with you, etc.). More effective keywords aimed at a wider target audience are used more intensely (we transfer them to higher positions, increase the number of views, etc.)
New advertising messages are constantly being introduced and those that are the least efficient are removed. This enables us to determine the most effective advertising message (the so-called "best seller") that attracts the "warmest" potential customers to your site
Negative keywords are identified. This prevents additional costs from useless clicks on your ad. The system enables you to pre-exclude inappropriate keywords for the search engine (for example, "free," "cheap," etc.)
New ideas are considered for keywords that would improve your presence in search engines and lead to an increase in the number of customers and lower the cost per click
We are transparent in our relationships:
A personal manager will be assigned to you and they will maintain direct contact with you (each manager is a certified Google Ads expert)
We arrange personal meetings where we can discuss the results of the work done. In addition, you will be provided with recommendations on how to improve your advertising campaigns
Detailed reports will be provided at least once a month
You retain full control over the use of your marketing budget
We regularly provide ad campaign summaries
Schedule a call or appointment. Request a free consultation.